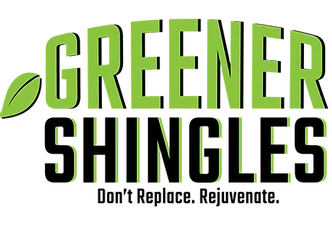 DON'T REPLACE, REJUVENATE
Roofsavers Inc. is owned and operated by Scott and Virgie Downes. Scott and Virgie also own and operate Mr Chimney Inc which well known in our area for quality work and professionalism. You can expect the same level of professionalism from Roofsavers. Greener Shingles is an effective product that will help you get more life out of your asphalt shingles.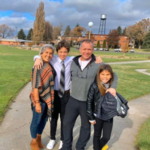 Virgie has extensive experience as a scheduling coordinator. Her joyful spirit overflows with gratitude toward each and every one of our customers. You will instantly be able to tell that she loves her job and that she is really good at what she does. She possesses a strength of character that has proven invaluable toward the success of our family and business.
Scott attended Whitworth University (1985-1989) where he played soccer and studied business management. He is a hands-on operator and especially enjoys his relationship with the people that work for Roofsavers Inc. and Mr. Chimney Inc.
Scott and Virgie have been married for 16 years and have 8 children (his, hers, and ours) and 11 grandchildren.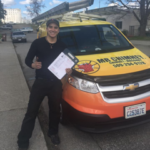 Lial Rivera is the Operations Manager at Roofsavers. He has worked for us full time since he was 18. He told us when he first started that he was going to save his money and buy a house by the time he was 22. He just bought a house! He's 22! Lial leads by example and works very hard every day. He sets a wonderful example through his work ethic and positive attitude and makes you believe in the younger generation.